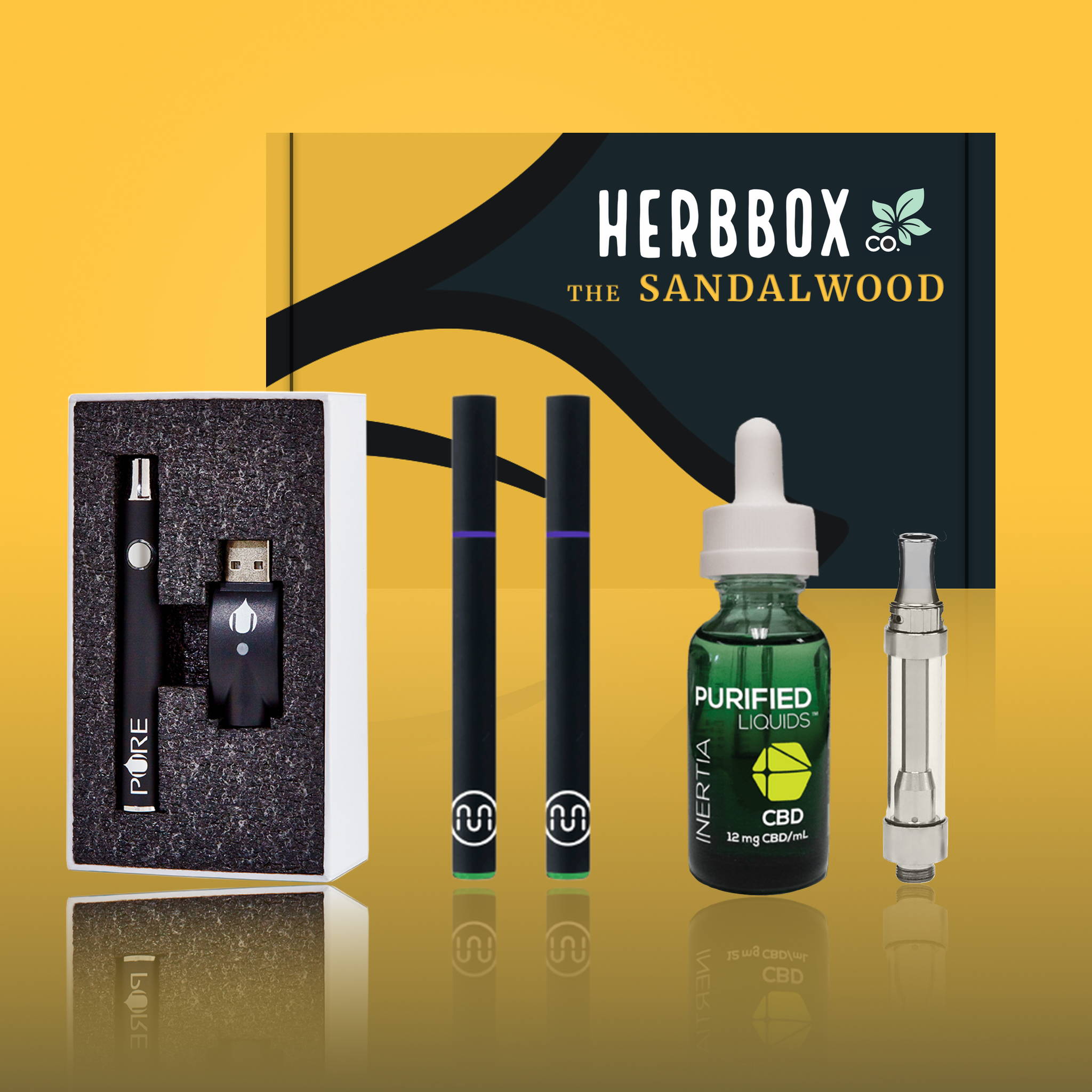 According to lore, burning sandalwood brings great spiritual healing and promotes a deep state of relaxation. Increase your spiritual energy with The Sandalwood Signature HerbBox.
The Ultimate CBD Vape Collection. It has been shown that using a vape pen is the fastest way to reap the benefits of CBD. The Sandalwood comes with two disposable pens for when you're on the go, a reusable vape cartridge, vape liquid blend, and a high quality rechargeable battery.
---
30 DAY SUPPLY OF CBD OIL
From the best CBD Manufacturers in the business.
CBD VAPE
The Sandalwood contains a complete Vape Kit to unleash the power of CBD on the go.
SHIPPED TO YOUR DOOR
We ship to all 50 states.
"CBD has greatly helped me overcome the anxiety that I have been dealing with for the last decade or so. I'm so glad that I found HerbBox, they deliver CBD directly to me and I know that I can trust the products that they select"
Rachel C.  -   CHICAGO, IL  
"Great Products! Keep up the good work guys!! I've ordered from HerbBox multiple times and have never had any issues."
Samantha B.-   TUSCALOOSA, AL
"The Acacia box has been a god send for me. I first started taking CBD to help with managing pain that comes from a long career in construction. It was frustrating to find quality CBD in the local smoke shops and HerbBox has helped me take the guess work out of buying CBD."
James V.  - SAN MARCOS, CA